J/30 North American Championship
Hosted by Annapolis Yacht Club, the J/30 NAs unfolded off Annapolis September 20-22. Find full J/30 results here and top three results below.
Will Keyworth took photos for SpinSheet, but stand by as he processes them—it was a busy weekend for his sailing as well as being a photographer! We will post the gallery to Facebook when it's up and/or find it on our photos page by tomorrow.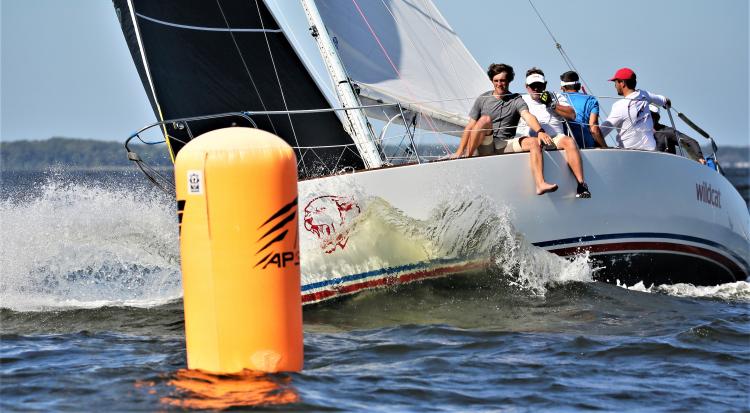 J 30 (One Design – 15 Boats)
1. TOTALed MAYHEM, Doug & Amy Stryker , USA – 6 -1 -3 -4 -5 -1 -2 ; 22
2. Wildcat, Russ Atkinson , USA – 4 -3 -1 -1 -1 -13 -1 ; 24
3. Cannonball 2.0, Doug Wallop , USA – 3 -5 -4 -8 -2 -2 -4 ; 28
Full Spinsheet story here