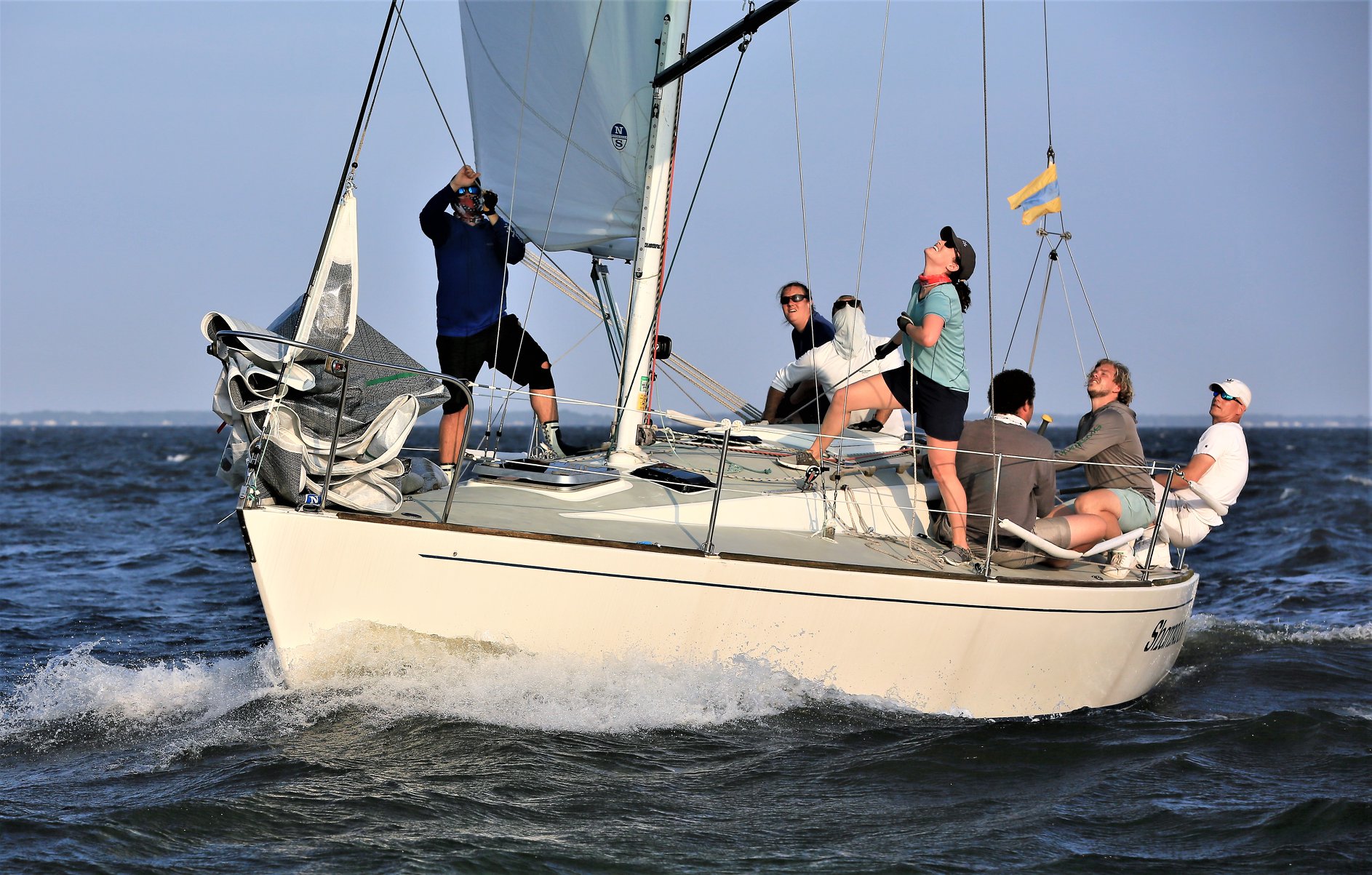 Annual Fleet President's Message

March 31, 2021

Hello J/30 Class Members,

I want to thank the J/30 Board of Governors for their support and vote of confidence in me to be the next Class President. It's a huge honor to be nominated for this position given the history of our class, much less to step into the role. I look forward to working with the board and membership to keep the class vibrant into the future.

I also want to thank our outgoing President, Doug Stryker, for his leadership and excellence as a fleet member and competitor. Thank you also to Dan Mather and Dave Erwin for their dedication and outstanding support of our national class.

Many of our members are original owners or grew up sailing these exceptional boats in the 1980's through to today. The longevity and strong legacy of the national J/30 class is testimony to it being one of the most storied classes in the US. The people drawn to the J/30 over its 40 year history range from world-class racers, to exceptional club racers, to casual beer-can racers, to family cruisers. My goal is to not get in the way of this success and to support the class to continue to prosper into this new decade.

As background, I grew up sailing on the Chesapeake Bay's West River just south of Annapolis, MD. My parents had a sailboat that we sailed every weekend and lived on for 3 weeks each summer. My earliest memories are of sailing and cruising to the many great anchorages on the Bay. My brother and I rode our bikes to sailing school in the summers where we learned to sail Penguins and then began racing Jet-14s. I attended my first CBRYA Jr. racing event at age 12 as crew for an excellent skipper. It was there that I fell in love with racing; being on water, the adrenaline rush, the competition, the camaraderie shown at the awards event. My first chance to race on a big boat came the next year when I had the opportunity to crew on a C&C 33 named Brown Sugar for Wednesday night racing on the West River. I will never forget the great opportunity that owner gave me. For this reason, I welcome new sailors and juniors to come out with me whenever possible for Wednesday night racing in Annapolis. Over the last few years, 4 or 5 people have experienced their very first sailboat race onboard and it's a great feeling to pay that forward. Sailing needs the next generation, and I highly recommend taking a new-to-sailing or racing crew member out with you. You may just develop a great new bowman, spinnaker trimmer, or the next J/30 owner. And, you never know who will catch the spark of a lifelong passion.

I taught beginning sailing for three summers while in college and in 1988 I restored and took our Jet-14 ##53 to the Nationals in Toms River, NJ. After moving to Annapolis in 1996, I bought a used Laser and began racing it year round, and eventually went to the 2002 Laser Masters World Championship in Hyannis, MA. During that summer of '96, I had the great fortune to be a coach for the J/World Performance Sailing School owned by renowned sailor and racer Jahn Tihansky. From those contacts, I got chances to call tactics in two J/105 Chicago NOODs, a Mumm 30 NAs, and numerous local events. Sailing and good fortune continued for me as I met my wife during a Solomon's Island distance race. The owner of the Evelyn 32 Accomplice called Jahn an hour before the race looking for a last minute crew member. I just happened to be in Jahn's office when the call came in and he looked at me and said, 'hey, Chuck needs someone, do you want to go?' Life changes that fast. Finally, in the winter of 2014, I began looking to purchase a one-design boat to race with my family. Again, good fortune intervened and I bought J/30 hull ##488 out of Warwick, RI. When considering names, it was simple, to keep the good luck going, 488 became Shamrock. Thus began the seven year journey that has led me here.

Owning a J/30 has been as transformative as that first junior event. I had very basic goals at first, simply to get out on the line for Wednesday night racing (on the same West River) and to teach my son (14) how to do bow (where I started), then to drive,. He was a fast learner and was my bowman for 6 years in a row, he competed in two high school national championships and is now in college. I took my younger son (12) along with us for the 2016 J/30 North Americans and he took home a tray at the awards ceremony for being the youngest competitor. It's those things that build great experiences and memories.

It has been a long and enjoyable ramp up to compete with the veterans of the Annapolis fleet. I am grateful for the friendships I have developed along the way, the great competition, and now for the opportunity to be Class President. I have enjoyed the opportunity to meet and compete against J/30 owners and crews from across the country at the 2016 and 2019 North Americans. Everyone is willing to share tips to help new owners get the most out of their boats. There is a strong sense of community and sportsmanship in the class throughout the regional fleets, and it's great to experience that on and off the water.

I want to thank everyone for your support and for your dedication to the timeless J/30 class. It's great to be here with you.

Respectfully,
Bruce Irvin
J/30 Class President
Shamrock
j30shamrock@gmail.com
410.353.2275

Renewing your 2021 Class Association membership. Once renewed, you will receive an email with discounts to your 2021 US Sailing and Boat US Memberships.

Continuing to leverage our J30 Class website and forums

Clicking here to go to our new J/30 National Class Association Facebook Group and joining, posting comments, sharing photos, announcing events, etc.

Marking your calendars for the 2021 J/30 North American Championship, hosted by New Orleans Yacht Club, October 14-17th.